Disarm with love and unlock potential
"She left me the way people leave a hotel room. A hotel room is a place to be when you are doing something else. Of itself it is of no consequence to one's major scheme. A hotel room is convenient. But its convenience is limited to the time you need it while you are in that particular town on that particular business; you hope it is comfortable, but prefer, rather, that it be anoymous. It is...
Why Can Some Kids Handle Pressure While Others... →
Scientists think bouts of panic in stressful situations can be traced to genetics. But don't freak out. Biology is not necessarily destiny.
1 tag
Long story: short
Today I pointed to a sketchy mofo creepin' by in his old Cadillac and I said sternly, "I'm watching you." Then he stopped, pulled in reverse, and I stared at him. So now he knows I've got my eyes wide open.
8 tags
5 tags
5 tags
1 tag
He was born a unicorn
Someone has shown you how to develop singleness of purpose. The card in the Recent Past position refers to events that are just departing, recently influential but now diminishing in power.  With the Ace of Wands in this position, you have been shown an example of a person who has unified his or her will, heart and mind. Such an example is an extraordinary gift. Such a person is not only without...
4 tags
Take Two: Keeping You Posted →
And the Behind Foods newsletters are back! Spotlighting the raw vegan lifestyle + that cashew cream recipe that pops up on my dishes a lot ;) check it, subscribe to it, and pass it on!
"you're the star of my life story"
The moon is the whale's eye, and I bet that's where you are… or jumping somewhere across the universe :)
"How long has it been since someone touched part of you other than your body?"
– Laurel Hoodwrit (via elherbario)
SARK (Susan Ariel Rainbow Kennedy), author of...
"Stevie Nicks surrounds herself with girls. Wherever she goes, she brings girls...."
– (via jabitte)
Assumption
Today as I was taking a shower I was looking out the textured window… seeing things as blotches—a distorted vagueness. I saw a dark figure that was as tall as a man. A bit of fear set in, but that was met with the thought that "it is probably nothing". But what was it? I could keep the window shut and imagine, but that wouldn't be me seeing what it was. Then I decided...
Watch
Sharing one of my excuses to guys to a friend
Watch
(via Brené Brown: The power of vulnerability) Thank you for sharing, Sway!
Grrr
1 tag
Why is sex not on my mind?
The other day I was speaking my thoughts to a stranger… describing my possible deeper understandings of the patterns in my life. At first I was met with silence, then an attempt at relating to hormonal problems by talking about everlasting sexual urges and how this person still had an erection after sex. I suggested meditation and things to practice self-control, but I realized that after...
Was I born this way? Or was I just destined to live with a curse? It's easy to appreciate everything outside of myself.
Princess in disguise.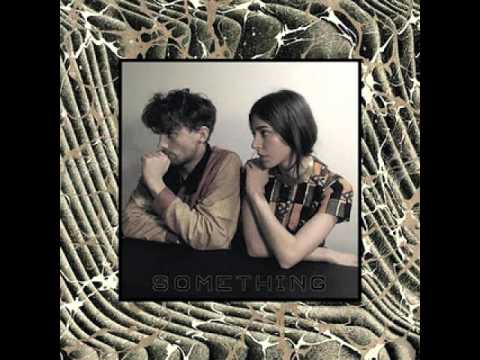 Sometimes I get insights to things people think
There was this tanning salon that I went to a couple times in Richmond when I felt like I needed to feel like I had been burning in the sun. It is really relaxing, and makes me take a nap. Or at least just lie down with my eyes kind of open with no thoughts. Anyway, the owner seemed like an older guy that liked having young, hot things around him. I could tell he was used to having things his way....
But I love everyone else more than I love myself.
Love yourself and love everything
What are the stigmas surrounding marijuana?
Imagine how disgusting cities would be without street sewage: thoughts that come up when I measure the impact I make just by existing, and how it was being used during prohibition times as a "pick-up" place lol. Create ideas, as they go further than the material.
Choosing My References Wisely
For the most part I do not seek out what other people are intentionally doing (as far as fine art and pop culture goes). Sometimes it happens though because I'll stumble across something somebody purposefully made, like I'll watch a movie, see a friend's collection or go to a museum. Not to say those times aren't appreciated either, or that my ways are an act of...
Observation
Strong forces of nature can look very awe-inspiring within nature, but juxtapose its affects with manmade creations and all of a sudden it becomes disaster. Today I walked with Matilda to the park, and people were taking pictures of snapped trees. Maybe they wanted to feel more a part of the damage? I'm not sure, but I have been noticing this energy of attraction. The attraction is also...
1 tag